Arrange a Trial today…
… Drive better customer satisfaction next week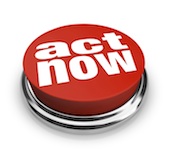 Retail is a fast moving business - your customer's needs and wants are continually changing and successful Retailers are those who can move with speed and flexibility in order to meet these demands.
At Retail Loop we believe pace is good and that our clients benefit most from exploring our solutions in the real world in trial.
Whether you want to trial in 10 stores or 100 stores, use all our modules or just one, we can tailor our approach to fit. Whatever scale and pace you're comfortable with we can accommodate.
If you want a slow, bureaucratic delivery that takes months to mobilise then we're not for you - if you have capability to drive sales, improve efficiency and transform communications we figure you want to share them with your colleagues straight away.
To be driving customer satisfaction within days contact us for a trial. We'd love to work with you.